London's Best Art Deco Buildings
Feeling inspired to discover the Art Deco? The easiest way to spot 1920s and 1930s design is to head out to your nearest city. British cityscapes have been heavily shaped by Art Deco architectural styles, which were particularly common on buildings that were associated with the 'modern' – like cinemas, high-rise offices and train stations. These buildings were normally constructed out of steel and reinforced concrete and they were designed with clean lines, rectangular or geometric facades and included careful touches of applied art. We've chosen the best examples from London. These are our top tips: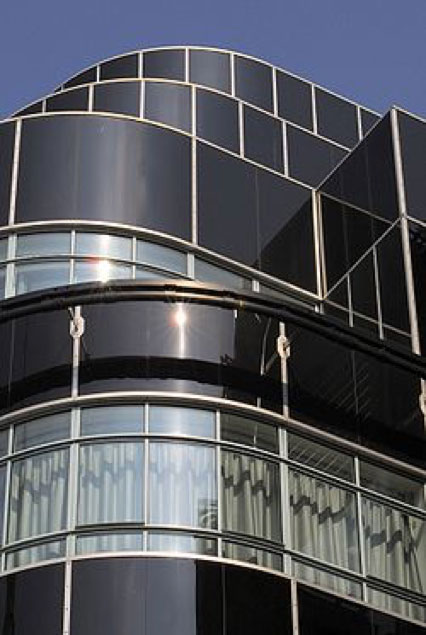 The Daily Express Building was built in 1932 to provide offices for the Daily Express, one of the most widely bought newspapers in 1930s Britain. Contemporary commentators celebrated its construction as 'Britain's most modern building for Britain's most modern newspaper'. The office was designed with an innovative structure that was intended to provide the maximum floor space required to house both journalists and printing presses. The exterior comprises of a black façade with panels of black and clear glass, interspersed with streamlined chromium strips. This material was chosen very deliberately: the glass meant that at night the public could see into the offices, where they would see the journalists hard at work, keeping up with the increasingly global and fast-paced news cycle. If you're lucky enough to get inside – keep an eye on Open House London for opportunities – you'll find a sumptuous gold, silver and marble reception, two large plaster-work facades celebrating 'Britain' and 'Empire' and a strikingly-patterned blue marble floor.
Broadcasting House was built in 1932 to provide a space for the BBC's radio studios. It was constructed out of Portland stone which is supported by a steel frame underneath. The original 22 radio studios were housed in in the building's core, where the thick stone protected from outside noise, while offices for staff were placed around the centre. Broadcasting House is an excellent example of the sleek Art Deco architectural style of 'Streamline', which applied the principles of aerodynamic design to buildings and which is connected to the 1920s and 1930s obsession with new, fast and elegant forms of travel. Like a ship, the building curves on the corner – although this was a design decision that was taken, in part, to ensure that the building did not block light for local residents. Combined with this rounded shape are the long horizontal lines of the facade, and ninth-floor windows that mimic ship portholes. Given this imposing presence, it is little wonder that in 1932 the Architectural Review described it as the 'new Tower of London'. However, the building isn't all clean lines – several beautiful sculptures were created for the building. Above the doors to the building's main entrance you'll see a relief of the Tempest characters 'Prospero and Ariel' by the controversial sculptor Eric Gill.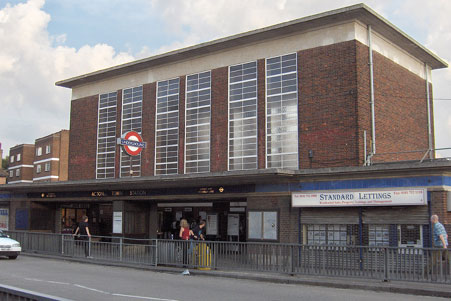 Head out of the city centre for our last recommendation. In 1932, Acton Town Tube station, which had originally opened in 1879, was rebuilt in the Art Deco style. The designer was the celebrated architect Charles Holden, who in his career built over 40 tube stations – alongside a number of iconic London landmarks like the University of London's library Senate House. Acton Town exemplifies Holden's highly particular design aesthetic. Look at the station from outside, and you'll see a tall, rectangular ticket office, which towers above the station office, concourse and shops. This geometric style is complemented by the use of striking red brick, enormous glass windows and horizontal slab roof of reinforced concrete. Inside, the shops retain their original architectural design. This station reflects Holden's commitment to simple, unadorned design that emphasised function and purpose. Reflecting on his career in a 1957 essay he wrote, 'I want an architecture which is through and through good building…most appropriate to the purpose the building has to serve'.
Further Reading….
Hines, Colin Michael. Art Deco London, 2003.
Schwartzman, Arnold. London Art Deco, 2013.
Yorke, Trevor. Art Deco House Styles, 2011