The Musketeers
However outstanding his work is, the story of Charles Loupot is not that of a lone genius working out of time. He was part of a generation of young graphic artists ripping up the metaphorical rule book of the poster arts. Critical press quickly established that there were really only four main competitors in this field: Loupot, A. M. Cassandre, Jean Carlu, and Paul Colin. Known as the 'Musketeers' (Mosquetaires)- a nickname aptly suggesting the roguish audacity of the group – each artist was given their own character in contemporary press.
Many proponents of the poster were keen to attach artistic pedigree to the graphic arts, in an attempt to quietly align the decorative arts with the fine arts. It is clear that Carlu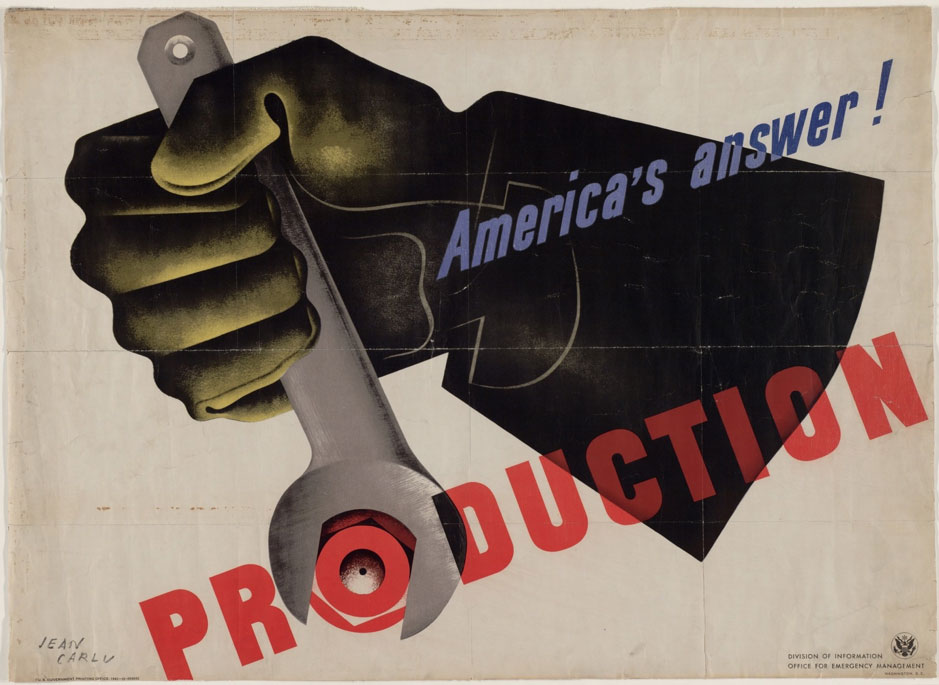 was deeply influenced by the investigations of cubism into the nature of the depicted object, particularly the work of Juan Gris and Albert Gleizes. Commercially successful enough to produce work for establishments like Galeries Lafayette and the Théâtre Pigalle, Carlu also tried his hand in a more political vein, such as his posters for the French Popular Front, the alliance of left-wing movements during the inter-war period.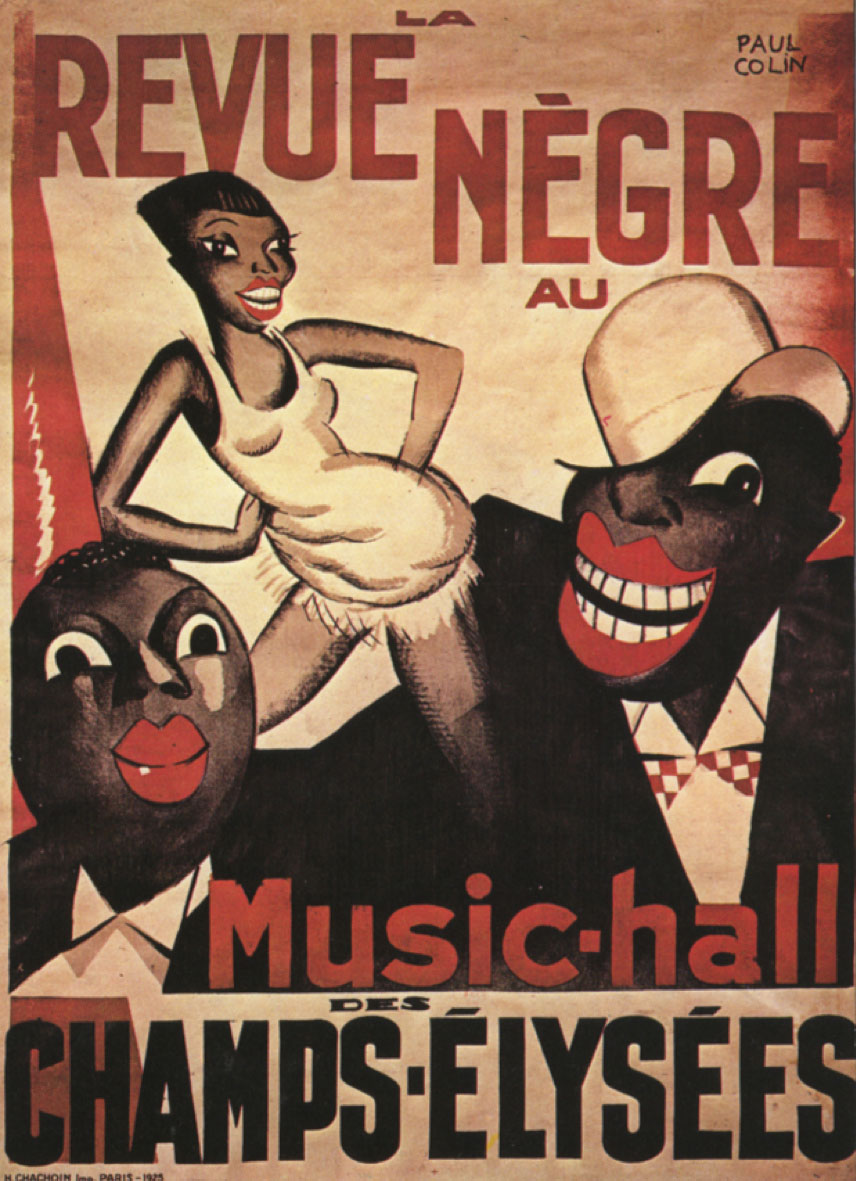 Paul Colin is perhaps the most neglected of all the Musketeers. Known in his time for his wild parties, immortalised for his depiction of Josephine Baker inRevue Nègre, his dancers were deeply influential, but his work, beyond the Baker poster, has slipped into relative obscurity.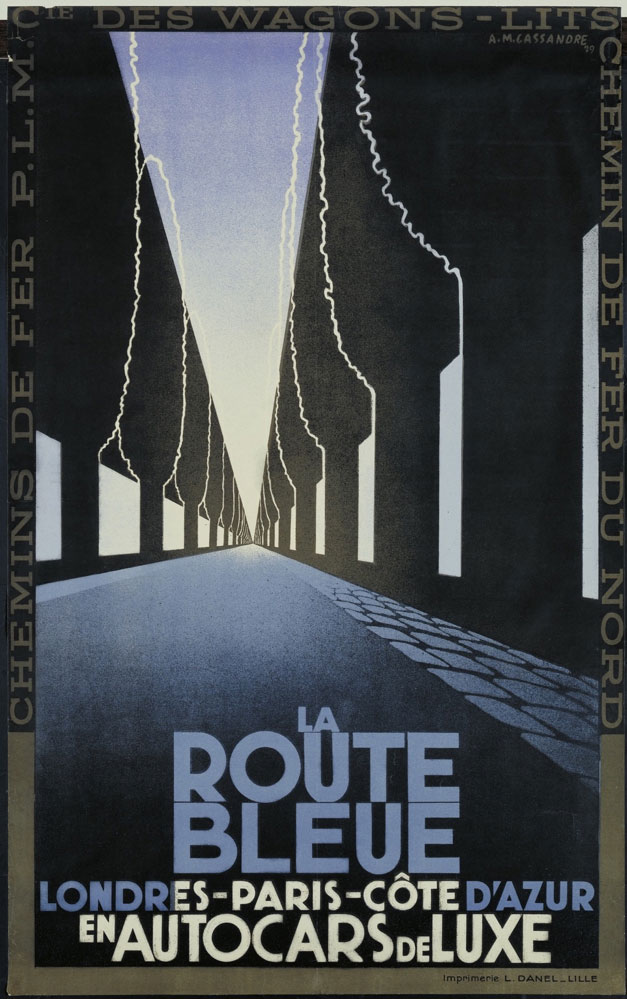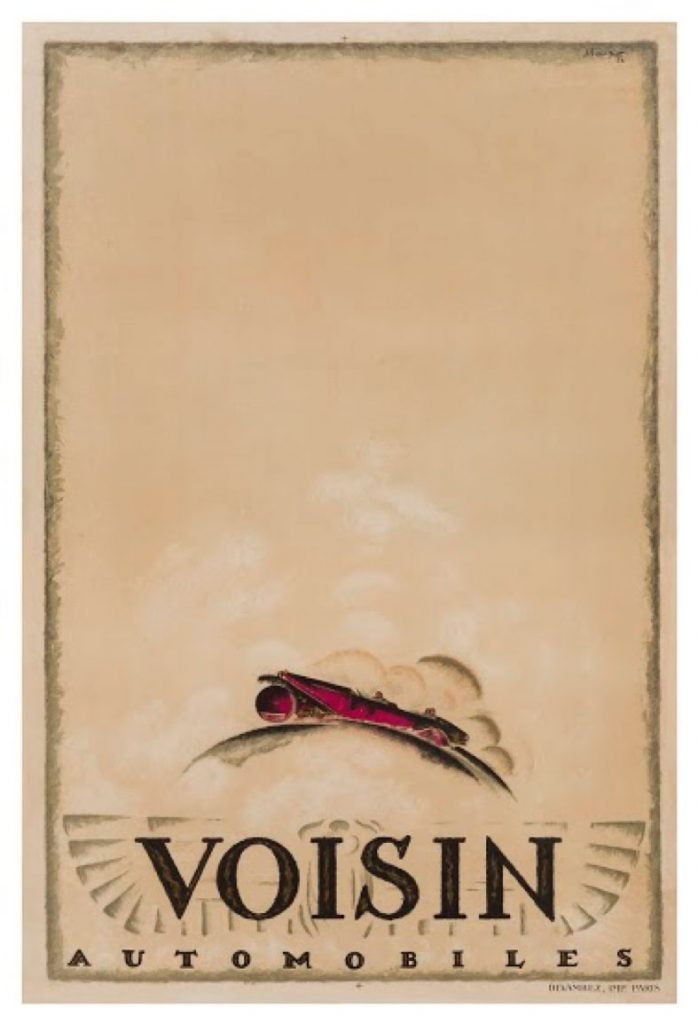 Loupot was frequently noted for his sensibility, a visual finesse that was almost painterly. He was shy, elusive, reluctant to give interviews and divulge a 'method' behind his work. Cassandre, who made a triumphant entry with his 'Au Bucheron' poster was pitted as an almost opposing type. If Loupot is presented as softly mysterious, Cassandre is held up as bold, aggressively modern, always looking for the visual punches. Perhaps the difference could be summed up that if Loupot tends to stress the feeling of speed, Cassandre gives the sensation of it; the former thus the ideaof speed, the latter the physical reality of it.
Further Reading…. 
The Reina Sofia dedicated an exhibition to the Musketeers. See the exhibition catalogue:
El Espectáculo está en la calle. El Cartel Moderno Francés. Colin. Carlu. Loupot. Cassandre. Museo Nacional Centro de Arte Reina Sofía, Madrid. 15 November 2001 – 21 January. Exhibition Catalogue.